Edward T. Noland
17th State Treasurer: 1889-1890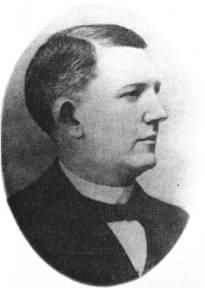 Edward T. Noland (Democrat), the 17th State Treasurer, was born in Hickman Mills, Mo., on March 24, 1847.

He was educated in the common schools and later in a business college. He was a clerk in the offices of the county assessor and county collector of Jackson County, and for several years was connected with the Kansas City Times.

He was appointed chief clerk of the state treasury department during the terms of Treasurers Mercer, Gates and Seibert. He was elected state treasurer in 1888, but resigned on March 12, 1890, amid scandal.

Afterwards, he became a resident of St. Louis, engaged in various businesses, one of which took him to England for a short time. He then became an agent for Equitable Life Insurance Company, moving to Farmington in about 1901.

He married Bessie E. Vaughn of Independence, in 1870 and they had seven children. His health failed about 1925, and he died in Farmington on June 20, 1926.