Joseph Wayne Mercer
13th State Treasurer: 1875-1877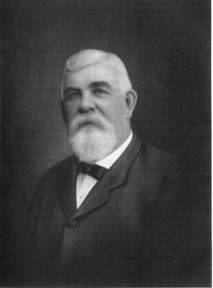 Joseph Wayne Mercer (Democrat), the 13th State Treasurer, was born in Platte City, Mo., on February 25, 1845.

Mr. Mercer was educated at Chapel Hill College in Lafayette County before enlisting in the Confederate Army. Serving in General Price's army, he was wounded at the battles of Lexington and Pea Ridge, and lost his right arm at Pine Bluff. Although incapacitated for active field duty, he continued to serve as a commissioned officer with General Marmaduke until the close of the war. After the war, he returned to Independence and taught school, then was elected to the city council of Independence, and later became treasurer of Jackson County.

He was elected state treasurer in 1874 at a salary of $3,000 per year, and was appropriated a total of $3,000 annually for clerk salaries and $500 for contingent expenses.

After serving his term, he returned to Independence, became a partner in the Anderson-Chiles Bank and later vice president of the First National Bank. For many years he was one of the proprietors of Beckham-Mercer and Company, wholesale grocers, in Kansas City. In 1892, he became Mayor of Independence for one term. In 1902, he became county judge of the Eastern District of Jackson County.

He was married to Laura Green and they had four children. He died March 13, 1906.