d

Lawrence "Lon" Vest Stephens

18th State Treasurer: 1890-1897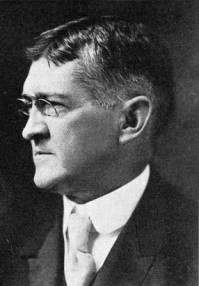 Lon V. Stephens (Democrat), the 18th State Treasurer, was born in Boonville, Mo., on Dec. 1, 1855. He was educated at the Cooper Institute, Kemper Family School and attended Washington and Lee University.

At various times he occupied the position of financial agent of Cooper and Morgan counties; was appointed receiver at the Fifth National Bank of St. Louis; served as a telegraph operator, printer and editor and later served as bookkeeper, cashier and director of Central National Bank of Boonville.

Governor D. R. Francis appointed Mr. Stephens treasurer on March 12, 1890, to fill the term of Edward T. Noland. In the next election he was nominated to that office by the Democratic Convention in 1892, and duly elected. Mr. Stephens served as treasurer until 1896 at a salary of $3,000 a year. He employed three persons in his office, and in the final two years of his administration, he added a stenographer at a salary not to exceed $1,800 for the two-year period.

He was elected governor in November 1896, on the Free Silver platform, and served for one term. During his term as governor the State Fair was created at Sedalia. After serving in public office he engaged in banking interests in Jefferson City, Boonville and St. Louis.

He was married Oct. 5, 1880, to Maggie Nelson of Boonville. They had no children. He died in St. Louis on Jan. 10, 1923.