Peter Garland Glover
6th State Treasurer: 1843-1851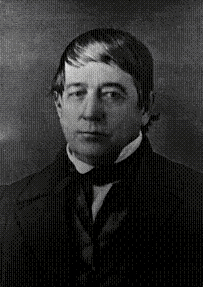 Peter Garland Glover (Democrat), the 6th State Treasurer, was born Jan. 14, 1792, in Buckingham County, Va. His family later moved to Callaway County, Mo.

He was elected county judge and served from 1830-1832. He resigned upon his election as Callaway County's representative to the General Assembly in 1832, at which time he moved to a farm near Jefferson City.

Mr. Glover filled several state offices, including register of lands, school commissioner, state auditor and secretary of state. He was elected state treasurer by the legislative body in 1843 at the salary of $1,250 with a $100,000 bond. The legislature appropriated $300 per each two-year period for expenses, but no allowance was made for staff outside his personal salary. Mr. Glover became fatally ill while serving as state treasurer, and was unable to complete his last term in office.

He was married to Martha Moseley, and they had eleven children. He died in Osage County on Oct. 27, 1851, and is buried at Woodland Cemetery in Jefferson City.