Phillip Edward Chappell
15th State Treasurer: 1881-1885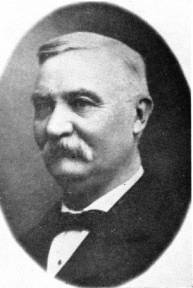 Phillip Edward Chappell (Democrat), the 15th State Treasurer, was born Aug. 18, 1837, in Callaway County, Mo. He was educated at Kemper School in Boonville and attended the University of Missouri from 1857-1859.

After completing his education, he was involved in several commercial ventures, including building a riverboat with a friend. The riverboat was a freighter named John D. Perry. He moved to Jefferson City in 1869. For many years he was associated with the Nation Exchange Bank, working his way up from cashier to president.

He was elected state treasurer in 1880, at a salary of $3,000 per year. He employed one clerk. During 1881-1882, he was allowed $1,500 for contingent expenses, of which, "not to exceed $500 shall be used to purchase time lock for treasurer's safe." In 1883-84, he received the same apportionment, except "not to exceed $300 shall be used for putting iron bars in windows of Treasurer's office."

He was also connected with the Jefferson City Ferry and the Jefferson City Gas Company. In 1885, he moved to Kansas City where he became president of the Citizens National Bank. At the time of his death, he was president of the Safe Deposit Bank of Kansas City. He was an author and in 1905 published The History of the Missouri River.

He was married, but the public record holds little information regarding his family life. He died Feb. 23, 1908.